Eating Right for Your Hormone Type
Feb 17, 2021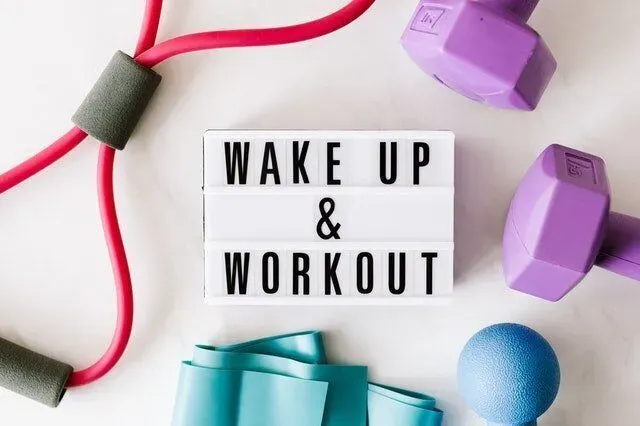 AS AN AMAZON ASSOCIATE I EARN FROM QUALIFYING PURCHASES.
THIS POST MAY CONTAIN AFFILIATE LINKS, WHICH MEANS WE MAY RECEIVE A COMMISSION, AT NO COST TO YOU, IF YOU MAKE A PURCHASE THROUGH A LINK. PLEASE READ MY FULL DISCLAIMER FOR MORE INFO.
Find out how eating right for your hormone type can help you lose weight. Sorry men, this program is for women only.
My Review of Metabolic Renewal
I started with the Metabolic Factor 22 day program. After doing the program for 28 days I was very happy with my weight loss, but not really in shape. I had lost 10 pounds and needed to tone up.
I decided to add exercise to my routine. Continuing to eat less carbs and exercising, I was able to lose another 7 pounds.
Metabolic Renewal is a 12 week program to optimize your female metabolism. You will learn about your fat-burning and fat-storing hormones.
Get an understanding of your hormone type. There are meal plans based on your menstrual cycle, menopause, pregnancy and breastfeeding.
Take this quiz now to discover your hormone type!
Now for the good stuff! No calorie counting and carbs are allowed in small portions!
Like Metabolic Factor, Metabolic Renewal is more than a diet. It takes into account your SHMEC (sleep, hunger, mood, energy and cravings).
You can have a protein shake for breakfast or lunch with approved fruit and other ingredients or you can choose from the approved list of foods for breakfast, lunch and dinner. They also include breakfast, lunch and dinner recipes for 9 weeks, you can repeat recipes or "roll your own". Some meal plans include a snack depending on your hormone type.
I have an older Ninja Blender that worked great for making shakes. Frozen fruit was no match for the Ninja Total Crushing Blades. Click on the blender to check the price on Amazon.
Exercise to Lose Weight at Home
Unlike Metabolic Factor, Metabolic Renewal has a 12 week exercise program. 15 minute routines to be done Monday, Wednesday and Friday. There are also bonus Burnout workouts. I stuck to the three day workout routine and never did the Burnout workouts.
These workouts are designed to NOT make you feel hungry. So you don't blow all your hard work by overeating after your workout.
There are 4 phases to the exercises and 4 sets of exercises in each phase. Each exercise lasts 45 seconds. Reps are up to you, however many reps you can do in that 45 seconds. Exercises get harder as you go along in the program.
I will admit I was very out of shape in the beginning. I had to do push-ups against a wall while standing up in phase 1. I am proud to say I have gotten stronger. Now in phase 4, I can do most of the exercises. For some exercises, I still do the easier modifications instead. I don't do burpees, they make me dizzy!
You are encouraged to rest, "push until you can't, rest until you can". In fact Dr. Jade Teta says multiple times during the workouts "I love it when you rest". So again, you do as many reps as you can. It is okay if you do 1 push-up or 10 push-ups, just do what you can in 45 seconds and take a rest if you need to.
If you are already in good shape or exercise regularly, you can use weights or an exercise band to get a better workout. In fact it is suggested that you do the program for a whole year, doing it 3 times, once without weights or bands, once with weights and once with a band.
I am so glad I discovered this way of eating. I feel healthier and more toned thanks to Metabolic Renewal.
Take this quiz now to discover your hormone type!
If you prefer not to exercise or are unable to exercise, check out my review of Metabolic Factor. Find out how to lose weight without counting calories or points and with no exercise required!