How to Lose Weight Fast
Jul 12, 2023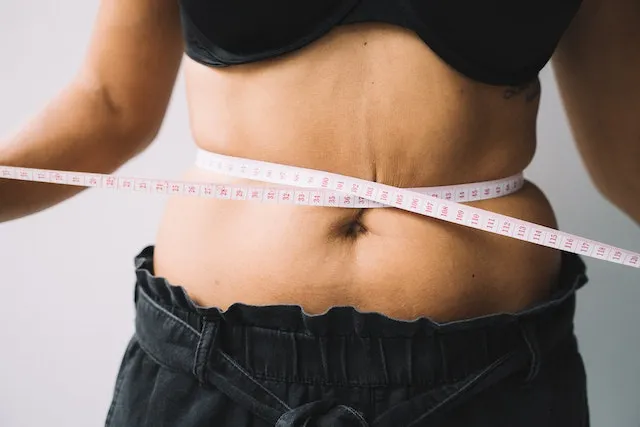 Losing weight has always been a disconcerting, yet rewarding process, especially if you find it hard to fit into those favorite jeans or wear a swimsuit confidently. However, shedding pounds is more than just about improving your appearance. It's also about being healthy, energetic, and feeling self-assured about your body. If you are searching for ways to lose weight fast, you need a plan that guides you through the process step by step.
We'll also address any potential roadblocks or challenges that you might face. Whether it is a lack of motivation, busy schedules, or unhealthy food cravings, sticking to a healthy diet and exercise routine can feel daunting. In this blog, we'll take you through easy instructions that you can follow to help you achieve your body weight goals.


*****Want to know your BMI first? Scroll down to see how to calculate your BMI. (Instructions are below the next picture)


Step 1: Set Realistic Goals
The first step to overcoming roadblocks and challenges on your weight loss journey is to set realistic goals. It is essential to have a clear vision of what you want to achieve and how you plan to do it. Setting unrealistic goals can lead to frustration and disappointment, making it more challenging to stay on track.
Start by identifying your desired weight loss goal. Break it down into smaller, achievable milestones, such as losing one to two pounds per week. Ensure that your goals are realistic, specific, measurable, and attainable. Tracking your progress will help you stay motivated and accountable.
Step 2: Find Your Motivation
Motivation is essential when it comes to losing weight fast. It is what keeps you going when you feel like giving up. Finding your motivation can be challenging, but it is crucial for long-term success.
Start by identifying your reasons for wanting to lose weight. Is it to feel more confident in your skin, improve your health, or fit into a certain outfit? Whatever your reason is, use it as your source of motivation. Write it down and keep it somewhere visible, such as your fridge or desk, to remind you why you started.
Step 3: Plan Your Meals Ahead
Planning your meals ahead can help overcome the challenge of unhealthy food cravings. When you have healthy food options readily available, you are less likely to reach for junk food or fast food.
Start by creating a weekly meal plan, including breakfast, lunch, dinner, and snacks. Make sure to include a variety of nutrient-dense foods, such as fruits, vegetables, lean protein, and whole grains. Also, pack healthy snacks, such as nuts, fruits, and vegetables, to avoid hunger and prevent overeating.
Your diet is a crucial aspect of weight loss. A balanced diet helps you maintain a healthy lifestyle. Aim for low-calorie meals and watch your portion size. Avoid processed and high-calorie foods such as chips, fries, and sugary drinks. Incorporate more water to your routine as it can help in weight loss.
Step 4: Incorporate Exercise into Your Routine
Exercise is an essential component of any weight loss plan. It helps burn calories, build muscle, and boost metabolism. However, busy schedules and lack of motivation can make it challenging to stick to an exercise routine.
Start by incorporating physical activity into your daily routine, such as taking the stairs instead of the elevator or going for a walk during lunch breaks. You can try aerobic exercises, strength training, or jogging. Set achievable exercise goals, such as 30 minutes of moderate-intensity physical activity per day, and gradually increase the intensity and duration over time as your body gets used to it.
Step 5: Stay Accountable
Staying accountable is crucial for staying on track on your weight loss journey. It can help overcome the challenge of lack of motivation and provide a sense of accomplishment.
Start by tracking your food intake and physical activity using a journal or app. Join a support group or find an accountability partner to share your progress and struggles. Celebrate small victories along the way, such as reaching a weight loss milestone or sticking to your exercise routine for a week.
Keep track of your progress weekly and adjust your plan accordingly. You can check your weight, body fat percentage or take body measurements. If you hit a plateau, consider trying a new routine or consulting a professional.
Conclusion:
Sticking to a weight loss routine can be challenging, especially when faced with setbacks. Common roadblocks include lack of motivation, stress, and emotional eating. Find ways to address these setbacks such as finding a workout buddy, meditating, or finding a healthy way to deal with stress.
Losing weight fast is achievable with a plan, dedication, and consistency. The most crucial aspect of weight loss is finding a balanced approach that works for you and having a clear goal in place. Losing weight too quickly can affect your health negatively. Use the tips provided in this blog and embark on a journey of becoming a healthier, more confident version of yourself and lead a happier, more fulfilling life. Remember to be patient, consistent, and celebrate your progress along the way. You got this!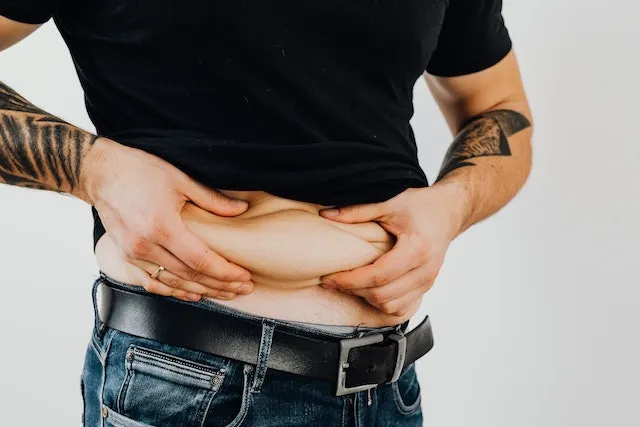 How to Calculate BMI Step by Step
BMI, or Body Mass Index, is a measure of body fat that has become increasingly popular in recent years as a health indicator. Simply put, BMI provides an indication of whether someone has a healthy weight for their height. It is a valuable tool for people who want to keep tabs on their health and make informed choices about their nutrition and physical activity. If you're looking to calculate your BMI, this post will provide you with a step-by-step guide that is easy to understand and follow.
Step 1: Measure Your Height
The first step in calculating your BMI is to measure your height. Be sure to stand up straight and remove your shoes for an accurate measurement. You can use a tape measure or a wall-mounted height chart. If you are measuring yourself, it may be helpful to have a friend or family member assist you.
Step 2: Measure Your Weight
The second step in calculating your BMI is to measure your weight. This can be done using a reliable bathroom scale. Be sure to weigh yourself in the morning, on an empty stomach, and wearing minimal clothing. This will provide the most accurate measurement. Record your weight in pounds or kilograms.
Step 3: Calculate Your BMI
Now that you have your height and weight measurements, it's time to calculate your BMI. The formula for BMI is:
BMI = (Weight in Pounds / (Height in inches x Height in inches)) x 703
or
BMI = Weight in Kilograms / (Height in Meters x Height in Meters)
If you prefer, you can use an online calculator to quickly determine your BMI.
Step 4: Interpret Your Results
Once you have calculated your BMI, you can interpret the results using the following guidelines:
BMI below 18.5: Underweight
BMI between 18.5 and 24.9: Normal weight
BMI between 25 and 29.9: Overweight
BMI above 30: Obese
It's important to note that BMI is only one indicator of health and should be considered alongside other factors such as muscle mass, body composition, and overall physical fitness.
Step 5: Take Action
If your BMI indicates that you are underweight, overweight, or obese, it may be time to take action. Speak to your healthcare professional for personalized advice on how to achieve a healthy weight. This may involve changes to your diet, exercise routine, or other lifestyle factors. Remember, small changes can make a big difference in your health and wellbeing.
Conclusion:
Although BMI is a simple measure of body fat, it can provide valuable information on whether someone has a healthy weight for their height. Calculating your BMI is quick and easy and can be done using a few simple steps. If your BMI indicates that you are underweight, overweight, or obese, take action to improve your health and wellbeing. By making small changes to your diet and exercise routine, you can achieve a healthy weight and enjoy the benefits of good health for years to come.